By VOSK on
24/12/2012 10:13 AM (EST)
Hello everyone, it's been a while!
I have some good news! We have some new development team members to introduce you to. Please officially welcome Travis (Krazy Kasrkin), Edfake and Patrick! They will be working on the various things with Synergy, including the code and maps.
What this means for you is: more updates and more development.
We have a changelog ready for you all, which you can see here: Change Log - 44.
We do have 2 screenshots to show you as well. We've added another vehicle type, which Fury_161 has created based on the original Buggy. Edfake has updated the scoreboard, with more changes planned. We're looking at figuring out a scoring system as well. Anyway, take a look below:
Also, we've finally returned some of the favourite Synergy content from before the 'OrangeBox' version! Please welcome back kilgore's maps, the Gargantua, the Combine Pulse Rifle and the MP5K weapons!
The following maps have been put back where they belong: syn_Apprehension, syn_DeadSimple, syn_FogIsland and syn_Forgotten_Evils
We have some interesting things planned for next year, so stay tuned!
Happy Holidays from the entire Synergy Team! Have fun!
By VOSK on
31/08/2011 12:42 PM (EST)
Hello everyone,
I'd like to take this time to inform you that I have resumed school once again, so I'll be taking a break from things, to focus on school.
For you, this means new features will certainly be less frequent; however minor updates are still possible.
Well keep in touch!
By VOSK on
11/07/2011 7:17 AM (EST)
Greetings everyone! We have another update for you all!
Before we get to that though, I'd like to invite you to join us on Twitter; we'll be keeping in touch with more development news there. Follow us!
For those generous people that have donated to this game; we've added two new playable characters for you to use!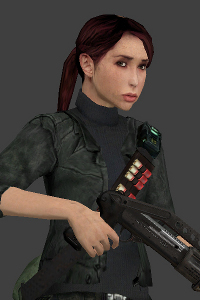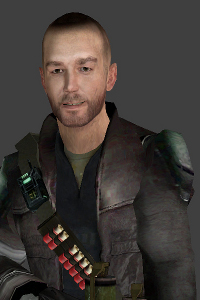 We've made some fantastic changes to the Create Server dialog window; images of the map, as well as the name, are displayed in a scrollable window - to make it easier to identify maps. Take a look:
Now if you'd like to review our full change log, you can do so here; Version 28 ChangeLog.
As you can see, quite a few bugs have been taken care of as well. Try it out, tell us what you think!
By VOSK on
1/06/2011 9:01 AM (EST)

Hello again! It's been a really long time. Too long since our last actual update.
I've been told there are rumours going around that Synergy is getting an update...
The rumours are true!
We put the project back on track and we're ready for our version to go public! You can find the change log right here.
Some important things have been addressed, such as some broken Half-Life 2 singleplayer maps from Valve, Jeep physics, seat position for players, donor features, etc.
We're also experimenting with a new weapon we've added as well, the Desert Eagle (.357).
Give us your thoughts on it; if you like it, hate it, want it kept or just toss it. If you're not signed up on the forums yet, that would be the best place to let us know what you think!
You'll need to use cheats to play with this weapon for now.
If you've not connected with us through Steam, please do so by joining our Steam Game Group.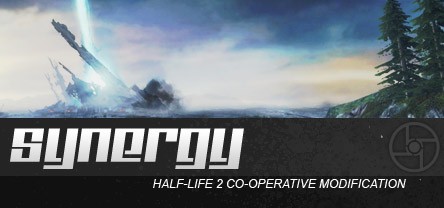 Connect Now!
Take care!
By VOSK on
16/05/2011 9:05 AM (EST)
The project certainly was on-hold for a quite some time.
We haven't forgotten it.
The ol' Synergy gears have been oiled...